As a dentist, are you able to consistently deliver natural looking smiles to your patients? Does it feel like you are always making the best treatment planning decisions? Do you believe that your patients truly value your work?
And most importantly, are you doing the dentistry that you love?

DSD Residency 1 is the first dentistry course of its kind that uncovers five significant challenges that every dentist faces today AND teaches proven strategies to overcome them. We believe that it's these specific pain points that hold dentists back from not only doing the dentistry that they love, but also from fascinating their patients and growing their practices. Read on to find out how signing up for the next DSD Residency 1 course is one of the best decisions you can make for your dental business.
Challenge # 1 Delivering natural-looking smiles consistently

The reality is that the smile rehabilitation process is not easy and can have unpredictable results.
At DSD Residency 1 we'll take you through identifying the reasons behind this unpredictability, which tools to utilize for better workflows, and the importance of conveying the treatment in a way that helps patients recognize ideal outcomes.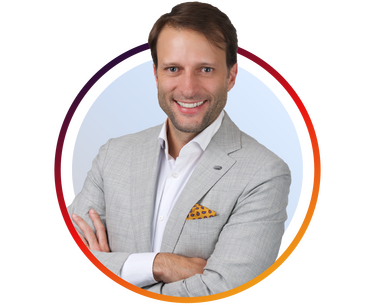 We're here to help
Choose from the following options to get started with DSD Residency 1
Challenge # 2 Making better decisions for your patients

The truth is, our clinical performance is only as good as the quality of our treatment plans. At DSD Residency 1 we teach you how the comprehensive mindset improves diagnosis and treatment planning so you can make better decisions for your patients and effectively convey to them the value of your solutions. We show you proven strategies that harness digital technology, foster teamwork, and tap into collective intelligence.
Challenge # 3 Improving your perceived value

Fundamental to growing your clinic business is understanding how to entirely transform the patient experience, elevating it from traditional dentistry to life-changing holistic care. This encompasses everything from hospitality, ambiance, communication, body language, and storytelling, along with many other small details that can make your patients embrace your approach to dentistry before any dental work begins. DSD Residency 1 shows you how to become an advocate for your patient to exceed expectations and improve the perceived value of your clinic.
I feel I should have taken this course ten years ago because it would have made everything much more simple. This is why I would recommend it to any dentist. The earlier, the better.
— Dr Alexandra Germain. DSD Residency 1 attendee, United Kingdom
Challenge # 4 Delivering predictable outcomes

Achieving excellence as a clinician and consistently maintaining this standard is no small feat. The game-changing impact of guided dentistry is presented at DSD Residency 1 with several case studies. In addition to esthetically superior end results, performing dentistry in this way minimizes stress and increases your clinical confidence. It is always a tremendous pleasure to demonstrate the potential of this to audiences around the world at every course.
Challenge # 5 Building your dream team

Have you ever come back from a course, ready to implement all the new strategies you've learned, but your team isn't on board? That's not what we want to happen after DSD Residency 1. With or without courses, a significant challenge for dentists lies in cultivating leadership skills, motivation, and inspiration among their team members.

The goal is to have a team inspired by and included in all the digital workflows and to feel excited by the power of emotional dentistry. The course gives you profound insights into how this can be achieved and shares many success stories from DSD Clinics.
Follow us on social media to stay updated on our course promotions.