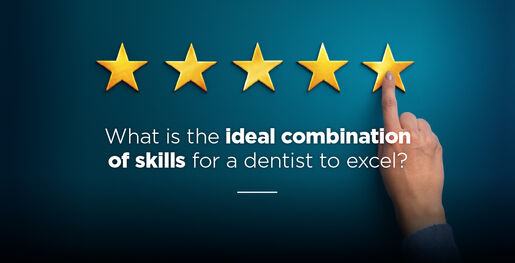 In a recent episode of Coffeebreak with Coachman, Christian had the opportunity to speak with his good friend Dr Kostas Valavanis from Athens, Greece. This episode in particular was a special one, as it took place the evening before the first Residency 1 in Madrid since Christian became a Madrid resident!

In the Coffee Break with Coachman series, DSD Founder and CEO Christian Coachman speaks with guests who represent the DSD values and excel in their respective fields of dentistry -- from academics, to clinical, to business. Dr Kostas Valavanis, who came to Madrid to take part in the DSD Residency 1 program, is an accomplished clinician who co-developed the double crown lengthening guide in partnership with Christian. This innovative product, which can be 3D printed in a clinic, ensures crown-lengthening procedures can be performed the highest accuracy and efficiency.
In this interview, Christian and Kostas discussed an important topic: the main characteristics of a successful dentist. They collaborated to produce a list of the five key characteristics that dentists need in order to be successful.
So, what are the five characteristics of a successful dentist?
In their discussion, Christian and Kostas decided the most important features of being a great dentist is to have:
A good character and unwavering ethics
Diagnostic and treatment planning skills
A great clinical eye, hand co-ordination skills and clinical hand skills
Artistic talent in smile design
The ability to market yourself effectively BUT you can only use this if you already possess the other four skills
Starting with ethics and character
Kostas: "Ethics. Ethics is where our profession starts."
"Ethics is where our profession starts." - Dr Kostas Valavanis
Christian: "You can be a great treatment planner and not have character and, for example, create a plan that is financially good for you and not necessarily the best for the patient. You know you can have great clinical skills. I know amazing clinicians that are not necessarily great characters in terms of personality. Right? That you are like, hmm, I don't know about that. And you can be very artistic and also have bad ethics and character, so you're totally right."
Kostas: "You're a sixth-generation dentist,and I am a third-generation dentist. On a daily basis we see that many patients are loyal to the dentist, even when they are not the most popular or the most skilled, because of his/her character and ethics. And families go to the same dental clinic, not necessarily for their skills. It's a sentimental thing, because the dentist will never change. Orthopedics, you do your knee and you are gone. Dentists are for life."
Being skilled in diagnostics and treatment planning
Christian: "Understanding diagnostics and treatment planning, having enough experience to diagnose and treatment plan well. As everybody knows, this is a big passion of mine. I learned that from my father. Comprehensive, holistic, interdisciplinary diagnostics and treatment planning. I'm a big fan of dentists like my brother, Marcelo Calamita, and people like John Kois, Frank Spear, and Peter Dawson. So, treatment planning and diagnostic skills."
Dentists should have clinical skills, hand skills; the ability to do things well with their own hands.
Christian: "This is probably one of the most important and the toughest one to teach but definitely one of the most important ones for a clinician."
Kostas: "You're absolutely right. You know, they don't examine us for that before we go to school. Nobody knows. I mean we're good students, but nobody knows if we're good with our hands."



Christian: "You're right. You know, we don't examine people or we don't have tests to test how good people are with their own hands, executing things, and we know how important this is. That's probably one of the biggest differentiations as a clinician to say he's a great clinician, that he has great skills. Maybe he's not a great treatment planner, but he's a great clinician. I always say it's two completely different things: being a great clinician and a great treatment planner. I believe that the most difficult skill to teach is clinical skills because eitheryou have the gift of hand skill, or you don't. It's very difficult to teach somebody that doesn't have hand skill, how to have hand skill. So having great clinical hand skills is maybe the most difficult one. But for some reason, what we lack much more in dentistry today, is treatment planning skills.
"The DSD Planning Center supports Digital Smile Design workflows, helps people to be better planners. But if you're not a good clinician, you cannot execute the plan. So maybe if in your team, you're the great treatment planner and you have a great clinician, perfect, right? Perfect."
The most difficult to teach is hand skill, but the most needed skill in the market is the planning skill. So, we have more great clinicians out there than we have great treatment planners. And treatment planners you can teach, so there's no reason why we should have this discrepancy. And we need more people like DSD concept, supporting that."
Being artistic and talented in smile design
Christian: "Artistic smile design is not a skill, it's a talent. And this is also something that's very difficult to teach because, for many, many years I was teaching people how to sculpt teeth, I was teaching morphology. I had wax up courses and I could see on day one, if I had 10 students, I could see that one student or two students were already very good. And that was great. So I was giving them some extra tips. Then there would be two or three that were not good, but had the skills and that was beautiful, because you could teach them and they would learn. But usually five or six out of ten were not good and didn't have the skill. Even if I was teaching them for a year, it was very difficult to make them good."
Kostas:"The X Factor -- not everyone has it. You know, the story is that you go to kindergartens, we have both been children, it's full of fantasy, art. Then with time, in school, they try to kill that and make us learn math. So it's no wonder that we need to re-invent our fantasy and our artistic skills."

If you have the other four skills, begin with marketing, communication, and persuasion.
Christian: "Charisma. By travelling all over the world, I can say that charisma is definitely a shortcut. It's not a must, it's not the only thing. When I say charisma, I combine charisma, communication, marketing, personal marketing, persuasion, storytelling, body language, understanding human behaviour, everything that is related to creating a positive impact on the person in front of them.
"Marketing and communication, what we call DSD, is brought to dentistry as the emotional dentistry class, right? That involves everything to create value for the patient. We call it emotional dentistry or marketing, communication, whatever. This is very teachable. So what is my point from all these five characteristics? The most teachable of all five characteristics is know-how in marketing, communication and persuasion.

"The most teachable of all five characteristics is know-how in marketing, communication and persuasion." - Christian Coachman
And that's why I have told you many times that I feel a little guilty, because sometimes we teach people how to sell dentistry while not knowing whether they actually have the skills to deliver. That's why I believe in ethics above all else."
Do you agree with the points made by Christian and Kostas? Or do you think there are other skills missing from the list? To see more, watch the whole interview with Kostas Valavanis and Christian in conversation.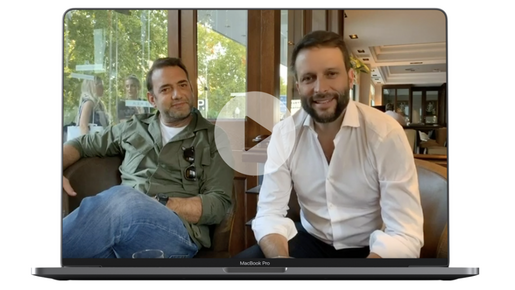 Digital Smile Design can transform the way you perform dentistry. Following the DSD concepts will help you to achieve better results, improve the experience for your patients, and deliver smiles that change people's lives.
To begin your journey with Digital Smile Design, visit our website and book your place on one of our upcoming Residency 1 courses for a learning experience that truly immerses you in the Digital Smile Design concepts.