If you spend just a few minutes in the company of Dr Sheena Sood, it will come as no surprise that she decided to put her CEREC milling unit in her waiting room. "It's very pretty; it's in a nice little enclosed case. I got my custom color to make it pretty." She also has a waterfall and a massage chair and when a new patient gets the clinic tour, they get to see it all. "We make sure patients are comfortable and then they come in and they're like, 'Oh wow, there's technology here which is super cool'."
Nobody needed to explain to her the importance of differentiating your business, but when she first heard Christian Coachman explain the DSD concept, something clicked for her. Fast forward nearly two years and Dr Sood is a DSD Master and runs a thriving DSD Clinic in Vancouver, Canada. DSD'r Magazine recently caught up with her to ask her what got her so inspired and how her dentistry (and business) has changed as a result. This is an article that originally appeared in the DSD'r Magazine.
Here are Dr Sheena Sood's top five insights from her DSD journey -- from attending a Residency to running a highly successful DSD Clinic.
1. Get outside the bubble.
One of the things that made a big impression on Sood at her first DSD Residency course was her fellow course participants.

"I thought North America was the center of dentistry; of learning and teaching. Then I found myself in Madrid with no Americans and only two other Canadians; everyone else was from all over the world. And it was really interesting to see Christian and the team, and what they were doing, and what kind of dentistry was occurring everywhere else (outside of my little North American bubble). I was very inspired by that."
She explains that this global professional connection she has discovered through DSD continues to motivate her. "We live in worlds that are our own little offices, so to have that connection with other dentists from around the world is very nice. And it is very interesting to see how clinics in different countries do dentistry," she adds.
2. Embrace the learning curve.
After attending her first Residency, she returned to Vancouver with a mission. "I had a sense of intuition that DSD was right for me and then embraced it to the best of my ability." In the early days, she found a smile design app to be a particularly useful tool. "Originally we were taking photos in the app, so it focused my mind and my team on the DSD protocols," she continues.
She also went on to attend four more Residency programs (in Miami, São Paulo, and Madrid) and brought along two team members to one of them; her DSD Coordinator and Lead Hygienist. "Honestly, the reason I keep going back is because I learn something new every single time. It's about fundamentally changing your thinking and some of that is very subtle; it needs time. And to be surrounded by like-minded people and their energy means you start to pick up more and more. Then going back to my office afterwards meant I was able to refine the system each time."

"In total, it was less than a year from when I attended the first Residency to becoming a DSD Clinic. At the time it felt like things were moving slowly, but looking back I can see it happened really quickly. I always like things to go quickly, once I've bought into an idea."

3. Transform your dental clinic with DSD.
Sood confirms that the changes she was able to bring about in her clinic to enable DSD workflows happened relatively quickly because her team and office is well established. "I was very lucky to be in a position where I could do a lot of the new DSD work without having to worry so much about other things that other dental practices have to." She also credits having brought her two key team members along to a Residency as being instrumental in transforming her office into a DSD Clinic.
"The team members themselves haven't changed. But I think their vision of what is possible has changed," she explains. The DSD Coordinator and Lead Hygienist also ensured that the rest of the team understood the DSD concepts. "Watching the emotional patient reaction videos was another great tool to inspire the team and keep them engaged in the learning process."
She adds that the DSD Coordinator had the most to learn from the process, having to train to not only fully understand the DSD concept and how to integrate it, but also to use the 3D printer, print models, make the mock ups, and submit cases to the DSD Planning Center.

"She had to learn how to help me with the technical presentations, understanding how to take the video, how to use the ring light, what the best light is to take records, and what we need in those records. Every time we take videos, we would sit together after and evaluate them to see where we could improve; checking the camera angles, lighting, room set-up, how to take the scan, and introducing the concept to the patient."
4. See cases differently.
She emphasizes that alongside the clinic changes and team up-skilling, her patient communication style is also radically different from what it was before.
"I see cases so differently now. When someone comes to me with what should be something simple, I see so much more. I've become more patient; so instead of immediately jumping into talking about solutions, I'll take meticulous records and send them to the Planning Center. Then we create the technical presentation and give the patient the opportunity to consider the options and make better choices. This also allows us to provide better care because we have the whole plan in place ahead of time. It's much more effective because every little detail is clearly planned out. It has been a journey of continuous improvement."

5. DSD is like driving a car.
She admits to not feeling at all confident about doing DSD at the beginning. "It was just practice, practice, practice. You just have to keep practicing because it's a whole bunch of new skills to learn. For me it's like learning to drive a car. When you first start out, you are so focused on thinking about what you are doing; your hands are on the wheel, foot on the gas, foot on the brake, using your signal, checking the mirrors. But eventually you become so good at driving, that you begin to enjoy the view, you notice the surroundings because the driving has become natural."
This intense focus certainly paid off as DSD treatment at her clinic has never been in higher demand.
So what's next?
While she's already enjoying the view, her focus now is on further refining the integration of the technology and the workflow. This includes finalizing the set-up of her DSD room and getting a new website. She also has her sights set on building a new clinic that is entirely focused on DSD.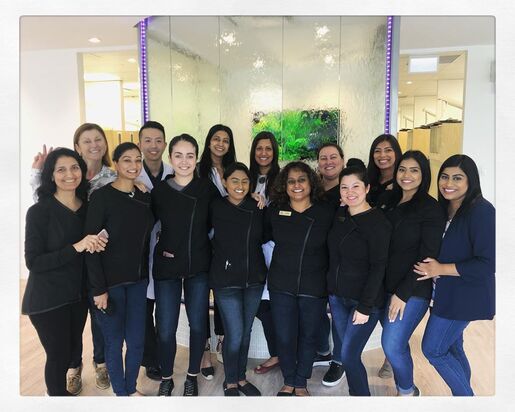 What is your one tip you would give anyone who is thinking about becoming a DSD Clinic?
Be patient and persistent and above all focus on the care.

What is the best part about being a DSD Clinic?
Providing better, more predictable treatments and the joy of emotional dentistry; an awesome fun tool to allow me to provide comprehensive care that patients want and are excited about


Increased growth


Interaction with other dentists and professionals that share your vision


The support to help make me better at skills I lack - marketing, keynote to make presentations, training on technology


The responsive help from around the world by the entire DSD team (Planning Center, marketing, etc.) whenever I have a question or problem
How do you become confident in delivering DSD?
Practice, practice, practice - dentistry is the same to a degree as is patient management and team management. But practicing the DSD workflow and technique over and over and working through obstacles is important. As I started to see the benefits and the process working, I became more confident and was able to continually refine it. Repeatedly attending Residency courses is another huge help; there is so much information it takes time to learn it -- especially the subtleties. Plus being surrounded by the DSD energy helps keep me motivated.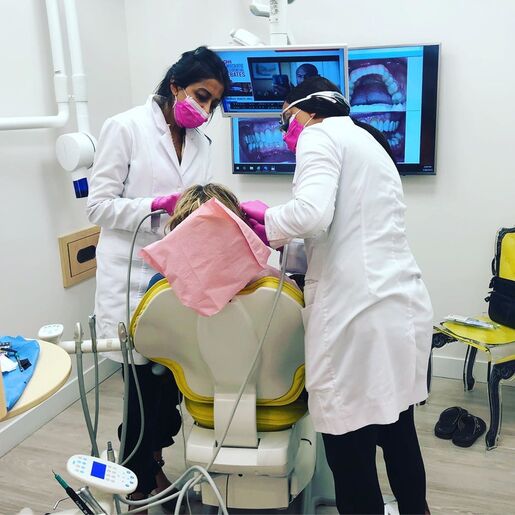 Sheena's 10 top tips for making the most of using the DSD Planning Center
Understand that using the DSD Planning Center is a separate skill you have to master in your DSD journey.


Expect to do a lot of troubleshooting, but always trust the process.


Build in extra time for each case for troubleshooting and learning.


Make sure your records are very, very, very good! The better the records you submit, the better the end result.


Communicate as much as possible with the photos and scans.


Make sure the video always has the patient discussing his/her wants.


Always explain 'why' so the Planning Center team knows what your goal is with each case.


Commit to making it work; don't give up if you hit some hurdles.


Always be very clear in all your communication.


Have FAITH and TRUST in the process: in order to be an early adopter you have to believe in something which doesn't exist in what you already know or have seen.
Would you like to start your own DSD Journey?
Are you interested in becoming a DSD Clinic? Find out more about how to get started here: