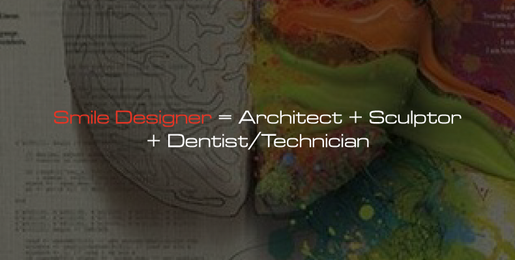 Doing Art School for 1 year was a great experience for me. There, it all starts from training your brain to interpret beauty. The first step is to express your artistic skills through drawings,a 2D expression, the easiest way to start. For me, as a technician, exercising drawings was always a great way to start understanding tooth morphology and smile design.
Do you want to learn how to become a modern dentist? Click here to book a seat in one of our courses!
Since young age my dream was to become an architect or designer. When I finished dental school I was kind of lost and unhappy with the possibility of becoming a conventional dentist. So, I enrolled to an Art School. I did it for 1 year. At the end, a very good teacher gave a lesson on drawings. He said that to "become a good drawer we need to naturally feel the principles of arrangement, perspective, light and shadow, forms, lines, curves and contours" and so on... for me this was a turning point in my life. As he was mentioning all these principles, the only thing that was coming into my mind was a beautiful smile.


From that day on was very clear to me, I wanted to become a Smile Designer, a Dental Architect. I immediately quit art school and returned to my father's clinic to restart working as a ceramist.
In 1994, I did my first CE dental course ever, functional wax-up with Dr. Paulo Kano. Since then, he became one of my main mentors. He was using, already at that time, innovative educational techniques, as Mnemonic, to help develop creativity and memorize the principles of morphology and occlusion.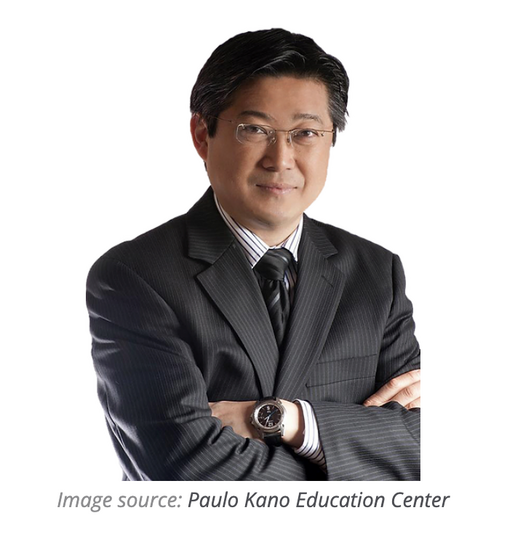 In 1999, in partnership with Dr. Gui Cabralwe created a course for technicians. The main goal was to help professionals to explore the right side of their brain and improve their 3D visualization and sculpting abilities. Drawing exercises, as seen on the book of Betty Edwards, were the first step on this journey. Concepts of Neurolinguistic were also used.
The Power of Drawings. Activating the right side of the brain and training our eyes to see natural dental morphology.
In 1995 I did a morphology course with Dr. Paulo Kano, and for the first time I saw the power of doing drawings to help us on memorizing natural morphology and help our eyes to see beauty.
Challenging Nature: Wax-up Techniques in Aesthetics and Functional Occlusion - The book from Dr. Paulo Kano that explains in details the functional wax-up process and also how to recreate natural morphology.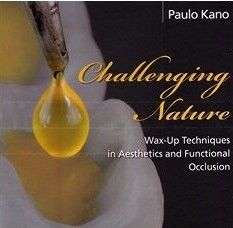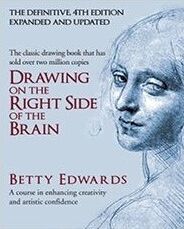 Helping our brain to see what we need to see. It's known that the human brain is underutilized so we should explore different tools to help us create better connection, speed up the learning curve and unveil our powerful capacity.
Mnemonic
From Wikipedia, the free encyclopedia
> For other uses, see Mnemonic (disambiguation).
> Not to be confused with a memory device in the computer hardware sense
A mnemonic (/nəˈmɒnɪk/, the first "m" is silent) device, or memory device is any learning technique that aids information retention in the human memory. Mnemonics make use of elaborative encoding, retrieval cues, and imagery as specific tools to encode any given information in a way that allows for efficient storage and retrieval. Mnemonics aid original information in becoming associated with something more meaningful, which in turn, allows the brain to have better retention of the information.
Neurolinguistics
From Wikipedia, the free encyclopedia
> This article is about the academic field of neurolinguistics. For the pseudoscientific psychotherapy and communications model, see Neuro-linguistic programming.
Neurolinguistics is the study of the neutral mechanisms in the human brain that control the comprehension, production, and acquisition of language. As an interdisciplinary field, neurolinguistics draws methods and theories from fields such as neuroscience, linguistics, cognitive science, neurobiology, communication disorders, neuropsychology, and computer science. Researchers are drawn to the field from a variety of backgrounds, bringing along a variety of experimental techniques as well as widely varying theoretical perspectives. Much work in neurolinguistics is informed by models in psycholinguistics and theoretical linguistics, and is focused on investigating how the brain can implement the processes that theoretical and psycholinguistics propose are necessary in producing and comprehending language. Neurolinguists study the physiological mechanisms by which the brain processes information related to language, and evaluate linguistic and psycholinguistic theories, using aphasiology, brain imaging, and computer modeling.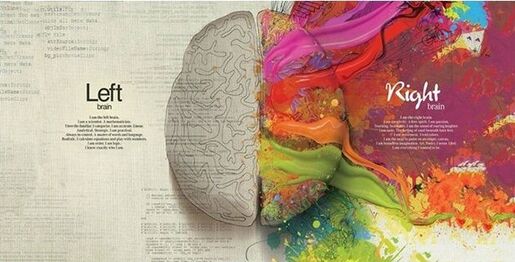 In 2001, I went for the whole year to art school, because I thought dentistry was not for me and my "dream" was to become and architect or a designer. After an important drawing lesson I learned the importance of training our eyes to see as an artist. Understanding principles of arrangement, perspective, light & shadow, perception of lines, shapes and relationships.

For me, the amazing moment came when I realized that I could use all this knowledge in dentistry and become an architect/designer of the smile. The same year I started to teach drawings and artistic principles to technicians in Brazil.
Beautiful faces and smiles are also asymmetric. Beauty doesn't mean symmetry, beauty means harmony and there are no mathematical rules for designing smiles integrated to faces. Smile design is a subjective, artistic and visual process so, to become a good smile designer we need to practice our visual perception to identify disharmony and create harmony.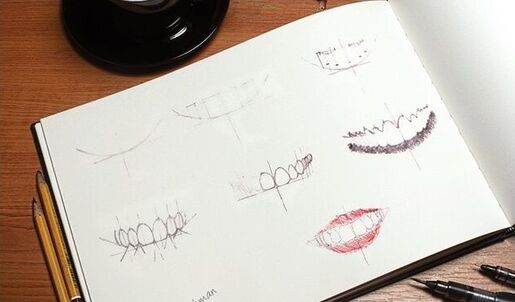 Drawings performed by me in early 2000's. Activating the right side of the brain and practicing artistic perception through drawings. Since the 90's, when I saw Dr Paulo Kano teaching morphology with drawings I realized the power of exercising esthetic perception with drawings. I started then, together with Dr Gui Cabral, to teach technicians how to draw before learning how to shape.
WHO IS THE SMILE DESIGNER OF YOUR TERM?
WHO IS IN ESTHETIC COMMAND OF THE CASE?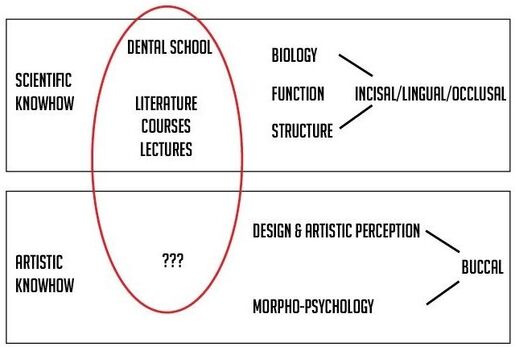 Usually, conventional dental education is focused on given us the knowledge to become good clinicians. Becoming a good smile designer involves different skills and mindset. We do have articles and books talking about the esthetic parameters and facial analysis, but these topics are very difficult to define through rules and mathematical equations. Smile Design is subjective.

The smile design process is a creative artistic guessing process. A modern smile designer is a new specialist in the interdisciplinary team that has to combine a complex set of skills that involves architectural/designers skills, sculptor hand skills and dento-facial skills.
Smile Designer = Architect + Sculptor + Dentist/Technician
Do you want to learn how to become a modern dentist?
Book a seat in one of our courses!