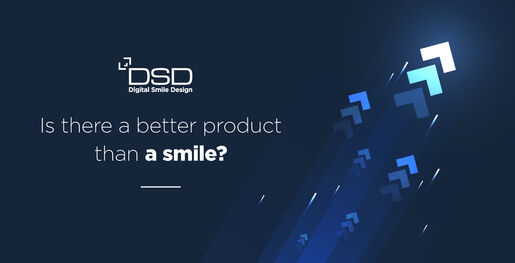 There is much more to being a dentist than doing great dentistry. As professionals, we study our whole lives to develop outstanding clinical knowledge and skills that allow us to deliver the very highest standard of results for our patients. However, this is not enough.

Just as important in today's ever evolving world is the business of running a thriving dental clinic. In fact, it's vital if we want to continue to succeed. I believe there are three unspoken truths about dentistry and knowing them can help you to future-proof your clinic in the face of growing competition.
Truth number one - Dentistry has the world's best product: the smile
Is there a better 'product' than a smile? It has the best marketing story – it's natural. So, you don't even need to talk about smiles and yet they are an invaluable commodity. While it's true that Apple sells fantastic laptops and mobile phones, a smile is a far more attractive product and much more powerful; BMW sells great cars but a smile is exceptional and has a much higher impact.
We need to really understand the power of our product, the smile, that we work with every single day. Science has proven that a smile is one of the most basic things we need to be happy and to be healthy.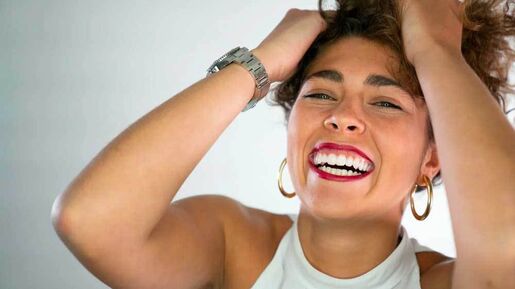 Truth number 2 - Dentistry has the best profit margin
The second truth I discovered was that not only do we have the world's best product, it's the best product with the best profit margin. The profit margin in dentistry is ridiculously high: a dental clinic has a 10/ 15/ 20% profit margin on the products delivered to patients while businessmen are used to having billion-dollar companies and selling products with a 1% or 0.5% profit margin.
These businessmen would look at our set-up and see this marvellous product which also has an incredibly high profit margin, and they can't believe it.
Truth number 3 - We have no idea how to manage our business
These businessmen have started to research the dental market a little more and they have actually discovered the last truth: not only do we have the best product and the best profit margin... butwe have no idea how to manage our businesses!
So, they have discovered 'paradise'. If you put all these three things together, you can understand why dentistry is a trending topic nowadays. Businessmen are investing in dentistry, despite the fact that they don't understand a thing about it. And, even though their new dental businesses are delivering low-quality dentistry, they are making money.
Now, we're seeing a second wave of businessmen and investors that are entering the dental clinic business with the knowledge that low-quality dentistry will catch up with you and that not understanding the principles of dentistry's basic services is risky. They feel passionate about dentistry and understand that in order to grow and survive, they need to deliver a good-quality product. They also know that through technology, it is possible to generate daily efficiency, case documentation efficiency, communication efficiency, planning efficiency, and efficiency when performing procedures inside patients' mouths.
What does this mean for dentistry?
These business people have not only realized the advantages of running a dental office, they are running these businesses by applying key principles, such as marketing strategy and business management, which have proven success in the established business models of other industries.
In ten years, I believe that business people and corporations will own around 90% of our clinics, and this is an uncomfortable prospect we have to face.
Until now, we've been in our comfort zone
As dentists we have a tendency to live in our own little bubbles inside our dental offices, comfortable with our work and the results we were seeing. But now, these corporations are disrupting the business model in dentistry, forcing us to change the way we practice if we hope to compete against them in the future.
How do we compete against these businesses?
If you want to continue to be competitive in the future, it's vital to decide how you want to adapt to this new situation. Where do you want to be in five years' time?


👉 Work with the organizations: They will take care of the business side of the clinic while you can focus on doing what you love – dentistry.
👉 Make your office competitive: Implement the newest technologies to make your business and your workflows more efficient and stand out from your competitors. Evaluate your office and develop your vision for the future.
👉 Become a 5* office: You need to make your work and your office so good that your office will keep succeeding against the competition.
👉 Prepare your exit strategy: Prepare your office as if you were going to sell it. Developing this plan of action, even if you don't want to sell straight away, prepares you to get the value you deserve when you do.

However you choose to face the future, you have to be prepared! By taking on board these three truths, you will be equipped to change the way you approach your dentistry and your business.
Are you ready to learn how to future-proof your dental office by showing patients your value? Join us on a Residency 1 program to find out how Digital Smile Design will get you out of your comfort zone and teach you the strategies you need to compete in this modern era of dentistry.