A question that we're frequently asked is how much it costs to continue with DSD after having completed one of our courses.
What's important to keep in mind when thinking about course costs and financial planning for your future as a digital dentist is the overall strategy for your clinic and how to get the greatest return on investment on the digital equipment you buy.
The DSD journey consists of courses and membership programs that are specifically designed for you to achieve this return on investment (ROI). By addressing the cost of implementation after DSD courses, we believe you can make a more informed decision about which option meets your specific needs.

What is the DSD journey after courses and how much does it cost?
Implementing DSD concepts and strategies comes in different shapes and sizes. For every one of our courses, theoretical or clinical, there is an immediate and long-term ROI, regardless of whether you already have digital tools such as an intraoral scanner or 3D printer. We deliver concrete information at each course that you can apply in your clinic that will improve the way you perform dentistry.
Below we map out the typical flow of the DSD implementation journey with associated costs, starting with DSD Residency 1 through to DSD Clinic membership:
Online education community

If you have already completed one of our courses, we have a vibrant online community platform called BeDSD+ for you to stay connected to the latest DSD learning content and network with like-minded DSD dentists. Join this platform for a membership fee of only $20 per month.
Do it yourself

DSD Residency 1 is the ideal starting point to the DSD journey because it gives you actionable steps to start taking in your clinic. You can adopt the approach as taught and apply your knowledge with your lab, your equipment and your team.

We always encourage participants to consider investing in an intraoral scanner and a 3D printer, as we believe these tools are vital to the future success of your business. If you already have the equipment, DSD Residency 1 is going to teach you the precise workflows to take better advantage of the technology to significantly increase your case acceptance rates.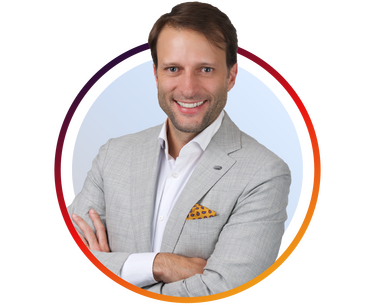 We're here to help
Choose from the following options to get started with the DSD journey...
Get individual coaching with DSD Mastership

This is a 12-month online mentorship for dentists to gain experience and consistency with the DSD workflow to fully transform their practice, expand their portfolio of comprehensive cases with the guidance of the DSD Planning Center. The DSD Mastership once-off fee is approximately $4000.
Moreover, each planned case presented for certification incurs a planning fee ranging from $300 to $1,500, determined by the case's complexity, substituting the expenses you would otherwise incur with your own manufacturing lab. Additionally, if you do not own an intraoral scanner, it becomes necessary to invest in one, as it plays a vital role in complying with the case submission protocols of the DSD Planning Center.

Train your team with DSD Team Consultancy

With this powerful team training program, DSD is brought to life in your clinic. Specialist DSD trainers deliver two days of comprehensive team training in your clinic, enabling your entire team to upskill and take ownership of at least 70% of the DSD workflow. This program costs between $8,000 to $12,000 once-off and serves as our most comprehensive and complete method for DSD Team implementation.
The impact of this investment means freeing up your clinical time while your team excels in the DSD first and second appointments, boosting case acceptance and patient satisfaction.

Upgrade your office with DSD Clinic certification

The more dentists practice and implement DSD, the more they find that it's the only way they want to practice dentistry going forward. The next progression after the implementation programs is becoming a DSD Clinic. This membership fee starts from $4,000 per month and includes a suite of exclusive benefits such as DSD Planning Center access, a rewards program, and marketing and team training.
Over 100 dental clinics all the way from Canada to New Zealand have joined this prestigious group and their success stories offer undeniable evidence of the impact of DSD in dental offices. DSD Clinic owners report having greater fulfillment in their daily clinic life with inspired team members and happy patients thanks to the implementation pathway.
What comes next?

We believe that digital tools can only be fully taken advantage of with the right systems. These systems are the foundation of DSD courses and programs, providing the long-term efficiency required to make the best use of digital technologies and establish long-lasting case acceptance rates for your clinic.
To facilitate the DSD journey for dentists, DSD has bundle offers that combine courses and implementation programs at discounted rates. If this is of interest to you, you can schedule a no-obligation call with one of our DSD team members to take you through the options.
Don't wait to get started on your DSD journey and start practicing modern, comprehensive dentistry.

Follow us on social media to stay updated on our course promotions.