The DSD Residency 1 course teaches iron-clad case acceptance strategies that change the way patients value dentistry. A common misconception among dentists is that attending this course requires prior know-how in digital smile design and owning extensive digital dentistry equipment in your office.
In this article, we explain the three key shifts that dentists experience right after taking part in the course, regardless of their investment in digital technology and previous knowledge.

Shift 1: Changing how patients value your work

DSD Residency 1 teaches you the foundations of case acceptance powered by digital dentistry because increasing the likelihood of patients accepting your treatments comes down to demonstrating the value of your dentistry.
While many dentists believe that equipment alone can be a game-changer for their clinic, DSD Residency 1 will show you that the real power comes from patient communication tactics and storytelling, facilitated by proven workflows.
These case acceptance strategies are designed for you to implement after the course to start enhancing how you communicate and demonstrate the value of treatment to your patients. You will return to your office informed by these proven DSD strategies, which can ultimately help you to attract and fascinate best-fit patients with higher spending power.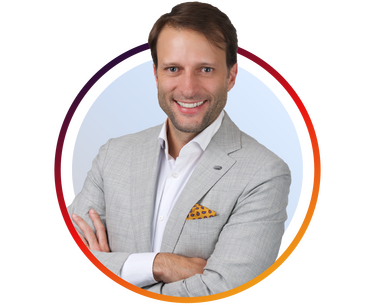 We're here to help
Get started on your DSD Residency 1 journey by choosing from the following….
Becoming better at demonstrating the value of dental treatment in a way that patients truly understand is a point of differentiation for you as the dentist. It is fundamental to growing your office and performing more of the dentistry that you love. DSD Residency 1 presents the roadmap to this, the culmination of years of refinement and innovation.

Shift 2: Understanding the big picture of digital dentistry

The reality of successfully implementing digital dentistry is that there are many parts that must be efficiently connected through workflows for your team and your patients. With or without digital equipment, this is not an easy thing to achieve on your own.
The seamless way in which DSD integrates digital technologies, systems, treatments, communication principles, and patient outcomes remains unique in dentistry. Simply put, you won't get a big-picture perspective of digital dentistry anywhere else.
After attending DSD Residency 1 you'll be able to return to your office with a clear idea of what it truly means to practice digital dentistry. You will have a firm understanding of how to connect all the dots in a smart and elegant system to enhance patient communication, team communication, and in-clinic productivity.

This approach is so comprehensive, my patients are undoubtedly going to benefit from it. The kind of communication tools that we're going to use in our clinic are going to help not only my patients, my staff, my technicians, myself, but even my family. I'm going to be a lot happier when I get home.
— Dr Manuel Bautista Leon, DSD Residency 1, Sydney
Shift 3: Implementing digital workflows

From its pioneering appointment strategies, emotional presentation blueprint, smile test drive success formula, and supercharged clinic-to-lab communication, the DSD Residency 1 gives you the best introduction to its proven digital workflows and tips for implementation.
This one-of-a-kind course showcases a wide range of inspirational patient cases that demonstrate the power of DSD digital workflows from start to finish, performed by DSD dentists from around the world.
We introduce you to the full digital restorative workflow, as well as the impact of the digital workflows in each specialty, for you to understand how to optimize the implementation of your digital equipment.
These specific strategies for digital workflows are ones which you can start implementing in your clinic after DSD Residency 1 to harness the tools you have to execute with more predictability and efficiency.

Next Steps
To learn more about DSD Residency 1 we strongly suggest you explore our course program and watch a free taster class to get a stronger sense of how this course can benefit you. DSD Residency 1 is presented in two different formats, in-person and livestream, each with distinct advantages.
To expand on your digital dentistry journey and get started with DSD's proven case acceptance strategies, book your seat today for DSD Residency 1.
Follow us on Instagram, Facebook, and LinkedIn to stay updated on our course promotions and flash sales that we run during the year.