DSD Residency 1 has changed the landscape of dentistry courses and has set many dentists on the path toward comprehensive digital dentistry. While DSD Residency 1 is a course for all types of dental professionals, many who have already started with digital dentistry still seek the answer to one very important question: What will DSD Residency 1 teach me about digital dentistry that I don't already know?
In this conversation with DSD Founder Christian Coachman, we break down all the elements of this question for dentists to understand what DSD Residency 1 means for the digital dentist.

Is DSD Residency 1 for digital dentistry beginners?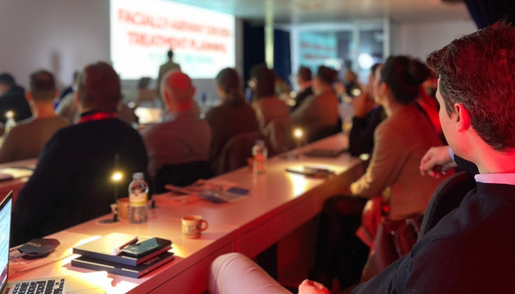 Christian Coachman: Yes, absolutely. In essence, DSD Residency 1 is about case acceptance and how to create amazing stories and experiences with digital solutions to transform patients into fans.
You can get a free taster class of DSD Residency 1 here!
We are all beginners in digital dentistry and having digital tools doesn't necessarily mean you are a digital dentist. These digital tools were only mature enough for us to benefit from a few years ago. In my vision, we are all still scratching the surface of digital dentistry. So learning how to fully take advantage of digital is something that every dentist should focus on.
For those starting with digital dentistry, it's very important to understand that sophisticated digital tools mean very little if they are not integrated into smart systems. We are all about systems. The digital tools, the scanners, and all the other gadgets are just tools that can only help doctors if they're used along with smart workflows. With DSD Residency 1, we cover all these recently developed, completely revolutionized workflows that will help you take your digital tools to the next level.
Regardless of what step of the digital journey the dentist is on, DSD Residency 1 is a crucial link to not only understand how to take advantage of digital tools, but how to convince the patient that these solutions ensure they are getting a high standard of care. Doing digital dentistry is a vision, a dream, and something that we want to do. However, to be able to succeed with digital dentistry, we first need to convince the patient and turn them into fans.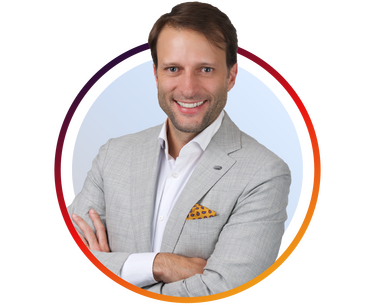 We're here to help.
Get started with your digital dentistry journey by choosing one of these two options...
I have digital technologies in my clinic. Will I learn how to use them in this course?

CC: A deep dive into the technicalities of how to use digital technologies is not what you will learn at DSD Residency 1. This is because we believe that there are many resources that teach you how to use and operate each tool; scanner, printer, and software alike.
What you will learn in this course is the key understanding of how to integrate these tools into proper and efficient workflows. Every time we buy digital technology, equipment, or software, we first need to learn how to operate that individual solution. Then, we need to learn the whole workflow and process of being able to accurately integrate this new tool.
If you already use digital tools or are planning to use them, it will be made clear at DSD Residency 1 what workflows and systems work best, and what protocols you need to get the return on your investment.

DSD Residency 1 shows you how to become a comprehensive dentist. What does this mean?

CC: Seeing the patient from a comprehensive perspective means leveraging technology to become more comprehensive and more interdisciplinary, improve diagnosis and treatment planning, and improve team and patient communication.
Becoming a comprehensive dentist is very important, because, for me, this is where the magic happens, what I like to describe as 'where great dentistry meets great business'. I can't emphasize enough the importance of using technology to connect different dental specialties. This type of comprehensive care encompasses every step of the path toward better dentistry.

"Sophisticated digital tools mean very little if they are not integrated into smart systems. We are all about systems."
— Christian Coachman
This comprehensive mindset is the foundation of DSD and at DSD Residency 1, we provide a clear overview of what it means to be or to become, a comprehensive modern dentist. In this course, we show you the formula for achieving this. By differentiating yourself as a comprehensive dentist you'll deliver better care, generate more word of mouth referrals and ultimately convert more patients.

Is DSD Residency 1 only for general dentists?

CC: No, not at all. DSD Residency 1 is for dentists, specialists, staff members, marketers, and managers. It's for everybody that wants to succeed in this competitive modern environment of comprehensive dentistry. It's truly a team sport, best played with people who have great leadership skills and who can build great teams.
DSD is for the orthodontist, to understand the connection with facially-driven interdisciplinary treatment planning.
It's for the periodontist, to connect the ortho-restorative component into their perio cases.
It's for the treatment coordinator, to understand how to explain the solution to the patient, validate it with the patient, discuss it with the doctor and increase case acceptance.
It's for marketers, to help dentists build new stories so they can differentiate themselves and increase word of mouth and increase the generation of leads.
So DSD Residency 1 is basically for anybody that is working in a modern clinic that wants to move forward with completely integrated digital workflows.

What does it mean to do digital dentistry?
CC: As part of my presentation at DSD Residency 1, I explain that the majority of dentists who say they're doing digital dentistry are just scratching the surface. I say this because I've seen it time and time again. Because of this journey that we went through as a company, we understand that a large majority of dentists are also just starting their own journeys into real comprehensive digital dentistry, even though they might already be working with digital tools.

In our case here at DSD, we understood where we wanted to go and as we went through the learning process, the struggles, the bottlenecks, and the pain points we became very aware of what it meant to be fully digitalized and what it meant to take full advantage of digital tools.

"It's truly a team sport, best played with people who have great leadership skills and who can build great teams."
— Christian Coachman
Due to this journey, we now know exactly what it means to diagnose better, document better, and treatment plan better. With digital, we know what it means to connect plans to outcomes. Empowered by digital, we know what it means to implement communication systems and work with collective intelligence.
So when I say that most dentists are just scratching the surface of digital dentistry I mean that there are so many pieces that many don't even know that they're missing. This course opens their eyes to that.

What does it mean to take digital dentistry to the next level?

CC: Taking digital technology to the next level means truly differentiating yourself from the rest. It's typical that when a dentist says, I'm already doing digital, it usually means that they have a scanner and that they're using the scanner routinely. Now, the question is, how can we take this to the next level? What can we add to the process to unequivocally benefit from digital dentistry?
Questions I like to pose are:

Are you connecting this information with the digital patient in an efficient way?

How are you fully utilizing your scanner to improve diagnosis?

How are you utilizing it to improve team communication and treatment planning?

Do you have a standardized workflow between you and your lab?

What is the level of synergy between you and your lab that is empowered by digital?

How consistent and predictable are your treatments, not only because of the scanner but because of how you leverage 3D technology and software?
Taking digital dentistry to the next level means figuring out the answers to these questions and leveraging digital technologies to experience a much quicker return on your investment. It means creating positioning and a brand around this new concept and ultimately becoming known in your area because of it. That's the key.

How can digital dentists use DSD Residency 1 to differentiate themselves?
CC: Our point of differentiation is starting with the end in mind. DSD has been at the forefront of digital dentistry since its inception and we continue to innovate so that dentists can differentiate themselves through our philosophy and comprehensive digital care concept.
We started many years ago with the vision of the ideal comprehensive digital dentistry world. We began our work towards this vision when the digital tools and technologies were not quite fully developed, and since then, we've been helping dental tech companies develop in-house solutions, to get closer and closer to the ideal.
Technology is always evolving, along with workflows, systems, and solutions. What I can tell you is that right now, the solutions, the software, the technologies, and the types of equipment are more than ready and more than mature to help you make your life easier and to help you stand out in this competitive field.

What can dentists do to learn more about DSD Residency 1?

DSD Residency 1 will elevate the understanding of any dentist, regardless of where you stand with digital tools, while walking you through how to integrate workflows that are going to take your knowledge of these tools to the next level.
To discover more, we strongly suggest that you explore our course program and watch a free taster class of DSD Residency 1 to get a stronger sense of how this course looks and feels like.
To expand on your digital dentistry journey and learn about DSD's case acceptance strategies, book your seat today for DSD Residency 1.