We often get asked by customers if our flagship course, DSD Residency 1, is a course about smile design. But while it's in our name, the Digital Smile Design philosophy that the DSD Residency 1 program comprises is about far more than just smile design…
That's why in this article we want to demystify the assumption that DSD Residency 1 is a course about smile design, define exactly what the Residency 1 program covers, what it isn't, and why you should attend.
Is smile design the main topic of DSD Residency 1?


When it comes to DSD Residency 1, one of the most frequently asked questions is whether the program is dedicated solely to smile design. The simple answer is no. While the basics of facially-driven smile design are covered, DSD Residency 1 is not a course about smile design.
In the past, smile design was one of the main pillars of the course program. However, the DSD concepts and methodology have undergone significant transformation from their origins rooted in Christian's experience as a ceramist and smile designer. The DSD Residency 1 program since then has been continually developed and improved, evolving into a course about much more than smile design – which is just one part of the whole DSD philosophy.
If you're interested in experiencing DSD Residency 1 for FREE just fill in the form here for a free taster class.
So, while the course demonstrates the importance and basics of smile design, the session on smile design is not in-depth and is dedicated to the concept of facially-driven smile design.
Comprising over 22 hours of lectures in both the livestream and in-person course formats, this class constitutes approximately 2.5 hours of the total curriculum.

It's important to note that you will not be taught how to use any smile design apps or CAD/CAM software at DSD Residency 1.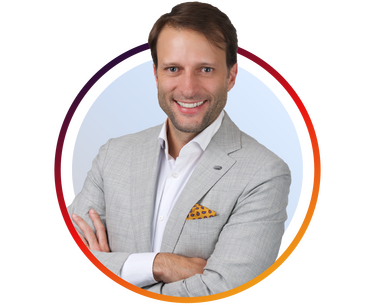 We're here to help.
To speak to a member of our team to get started with DSD or to browse DSD Residency 1 dates and locations, choose one of these options...
What is the DSD Residency 1 course about?

DSD Residency 1 is the starting point for most dentists on their DSD journey. At its core, it helps dentists, clinic owners, associates, and business managers develop and define pre-case acceptance strategies that will help them increase case acceptance rates for their treatments.
It allows dentists to delve deep into the core concepts of DSD to address what we call the 5 main challenges of modern dentistry so that they can move from quadrant dentistry into comprehensive, digital care.
With this course, you will understand how to move away from your comfort zone to do more of the dentistry that you love by learning how to curate the pre-treatment patient experience and how to build and implement a well-defined and proven pre-case acceptance strategy.
As Christian Coachman explains, people who attend DSD Residency 1 are looking to…

Feel qualified and empowered to engage, fascinate, and convince patients at a completely different level. To grow ethically by providing comprehensive, modern dentistry.
— Christian Coachman
Why is DSD Residency 1 the best starting point?

DSD Residency 1 is the flagship DSD course, which lays the foundations for other courses in our portfolio.

It is designed to be the ideal starting point for DSD and is best suited to those who possess an open-minded perspective toward the future of digital dentistry and the potential it holds for their own practice.
As a technology enthusiast I have to say that this purely digital approach, the implementation of new technical possibilities in a workflow that works and leads to a predictable result, was the most inspiring thing about this course for me.
— Thomas Fiege, Germany
Does DSD offer any smile design courses?

Currently, we offer a new smile design course, Designing Smiles with Apa & Coachman. This course, taught by both Christian and Dr Michael Apa, comprehensively instructs on crafting exquisite smiles and managing compromised cases.
This course is intended for individuals seeking to refine their artistic skills in smile design, encompassing both analog and digital approaches. It is not geared toward those aiming to explore the DSD concept or acquire proficiency in CAD/CAM software.

So in conclusion, while DSD Residency 1 covers the basics of smile design, the program goes far beyond, laying the groundwork for modern comprehensive digital dentistry.
The DSD pathway ideally starts with DSD Residency 1, allowing you to further your professional aspirations and help you excel in the world of Digital Smile Design.
And it's important to note that DSD Residency 1 doesn't cater to any one dental specialty and we encourage all dental professionals to start their DSD journey with this foundational course.
Watch the first class of DSD Residency 1 for FREE by filling in the form here.

Learn about DSD's case acceptance strategies by booking your seat at DSD Residency 1.