If you are reading this article, you're likely to be a dental professional considering attending one of the Digital Smile Design courses.
At DSD we've been leading the comprehensive, digital dentistry movement and educating dentists worldwide for over a decade. As our course selection is wide and varied, we want to explain the differences between the programs so that you can make an informed decision about where to begin.

In this article, we will review the prices of DSD courses and outline what it costs to implement DSD beyond the course so you can be empowered and confident in moving forward with your DSD journey.

Why are DSD course tickets priced differently?
DSD courses are highly unique experiences, bringing together world-class content and speakers to provide you with not only an exceptional learning experience but also the opportunity to connect with and receive support from like-minded professionals.
The main factors that influence the price of a DSD course are the…
Format: we offer courses that are livestreamed online and in-person in state-of-the-art facilities, where we focus on every detail, down to the height of the ceiling, and which allows for the best audio-visual experience

Delivery: the courses range from theoretical to clinical, based on the level of clinical interaction you will experience during the course, from over-the-shoulder observation to clinical hands-on learning on real patients

Duration: our online courses span a number of weeks with weekly or biweekly sessions of up to 2.5 hours each, while the in-person courses range between 3 and 4 days that last up to 10 hours per day

Speakers: our courses are only presented by internationally recognized Key Opinion Leaders in their fields and some courses have an entire team of experts that teach the program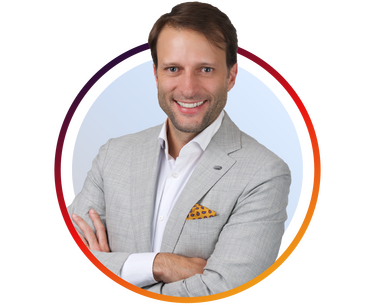 We're here to help.
Get started with your digital dentistry journey by choosing one of these two options...
Online or In-person

The first factor that affects the price of a DSD course is directly related to whether the course is online or in-person.
Our online format brings the DSD educational experience to you, without the need to travel. This format, featuring world-class speakers, typically consists of one or two online classes per week, spread out over 5-9 weeks. Typically our online course prices range from $1,199 to $3,300.
DSD courses that are currently being offered in a livestream format are DSD Residency 1 (in English and Spanish), and DSD Aligners.

Our in-person format allows dentists time away from their clinic to experience a highly unique atmosphere in an exciting location around the world. In-person courses are an opportunity to engage with the learning materials, observe experts performing clinical procedures and receive feedback and guidance in real-time, as well as participate in social events.
From Spain to Brazil, we take pride in providing dentists with an unparalleled experience. We bring participants to exquisite destinations, including our new DSD Education Center in Seville, where they can enjoy exclusive advantages unavailable in other courses. These advantages encompass catering, social events, personalized travel guides, and support from our dedicated global team.
Our in-person courses typically range from $3,150 to $13,000. In-person DSD courses that are currently being offered are DSD Residency 1 (English), DSD Residency 2, DSD Restorative, and DSD Implants.


Theoretical or clinical

The second factor that affects the price of in-person DSD courses is whether the course is mostly theoretical, over-the-shoulder, or hands-on.
DSD Residency 1 is where we provide the most in-depth introduction to our proven strategies on how to attract the right patients and diagnose, educate, motivate, and convert them to ethically increase case acceptance. This DSD course is one that we consider purely theoretical and which starts from $3,150. DSD Residency 1 is where we guide participants when starting their DSD journey.
If the learning of the course comprises theoretical along with over-the-shoulder demonstrations with live patients, such as DSD Residency 2, the ticket price starts at $7,725.
DSD Residency 2 offers participants a front-row seat to an intense week of live treatment planning where you'll get an over-the-shoulder look at several live procedures and the complete digital workflow. This course was designed for participants to go even further with DSD implementation, where they'll have the opportunity to participate in the decision-making process for how, when, and why each procedure should be done.
There are DSD courses that combine theoretical with hands-on clinical experiences over four days, such as the DSD Implants course and the DSD Restorative course, which range from $10,000 to $13,000 per ticket.
These courses, where participants practice on live patients, are the highest level of complexity for our organization to conduct. For every participant to practice on a live patient, special licenses are required, which is why very few organizations in general host such courses.
Why do we talk about costs?
While cost is not the most important factor when choosing a dental course, it is an important consideration as it is ultimately an investment in yourself and your career.
By addressing the price of DSD courses, we believe you can make a more informed decision and know which option meets your specific needs. As a company of dental professionals, we appreciate that registering for courses is an important decision, because it can involve time away from clinical practice, may require travel arrangements as well as allocating time for learning in your schedule.
For that reason, we put a lot of consideration into our courses, curating the learning experiences to ensure participants can truly get the best we have to offer.
We encourage you carefully consider the overall strategy for your clinic and how to get the greatest return on investment in the digital tools you buy. The DSD courses and programs for implementation were specifically designed for you to achieve this return on investment.

Ready for a DSD course?
Whether you're interested in learning more about the DSD philosophy and methodology, seeking clinical expertise, or looking for a specific format experience, DSD has a range of options to suit your needs.
We always recommend that you schedule a no-obligation call with one of our DSD team members to discuss your specific needs.
Make sure to follow us on social media below to stay updated on our course promotions and flash sales that we run during the year.
Check out our full range of DSD courses and additional materials in our DSD course menu.