In this article, we aim to guide you through the DSD educational portfolio so you can best understand the purpose and learning outcomes of our courses so you can make the best choice possible.

To get the answer, you need to take a few important factors into consideration, such as whether you've previously attended a DSD course, what your specialty is, and what your learning preferences are. Read on to find out.

Which course is the entry point to DSD?
Ready to delve into Digital Smile Design? If you're a dental professional looking to uncover a fresh approach to modern digital dentistry, look no further than DSD Residency 1.
Contrary to popular belief, DSD Residency 1 goes far beyond smile design concepts and is the ideal entryway into DSD, empowering you to take on a new perspective that will elevate your clinical work and business.

At its core, it teaches a pre-case acceptance strategy for dentists, clinic owners, business managers, and associates to implement in their clinics. Delving deep into the core concepts of DSD, Residency 1 addresses what we call the 5 main challenges of modern dentistry to create transitions from quadrant dentistry into comprehensive, digital care.
Furthermore, by attending DSD Residency 1 you can earn 22.5 CE credits!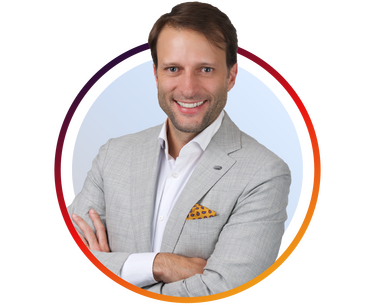 We're here to help.
To speak to a member of our team to get started with DSD or to browse our course dates and locations, choose one of these options...
In which order can I take the DSD Courses?

DSD Residency 1
When it comes to diving into the world of Digital Smile Design and comprehensive dentistry, the ideal starting point for dental professionals is DSD Residency 1.
We recommend beginning with this course as it allows DSD beginners to fully grasp the concept and philosophy behind DSD,providing a solid foundation for further exploration.
Why? Because without a true understanding of what DSD is about and its proven pre-case acceptance strategies, and clinical and chairside workflows, you may not be able to get the most out of the know-how shared in our other courses.

DSD Residency 2

DSD Residency 2 is designed for those who want to go even further in understanding DSD's clinical solutions in a clinical setting, providing an in-depth view of how DSD's solutions can improve their interdisciplinary planning and decision-making, as well as treatment outcomes.
The understanding developed in DSD Residency 1 is further expanded on during DSD Residency 2. For this reason, it is a prerequisite to attend Residency 1 before attending Residency 2.

Clinical courses
While DSD Residency 1 is recommended as the starting point with DSD, it's not a mandatory requirement to have attended Residency 1 to participate in our clinical courses, such as DSD Aligners, Restorative, and Implants. Each of these courses has its own set of learning objectives, which you can explore further down in this article.
Through our relationships with many dental professionals across the globe, we've found that most benefit greatly from attending DSD Residency 1 before enrolling in these clinical courses. Having a solid understanding of DSD stemming from Residency 1 enhances the learning experience and allows for better integration of the clinical concepts.
I want to learn about the DSD methodology and protocols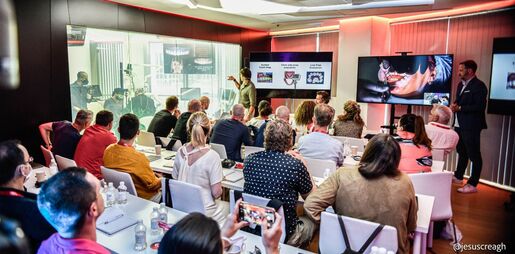 If you're interested in gaining a thorough understanding of the DSD philosophy and methodology, the recommended starting point is, once again, DSD Residency 1. This course serves as the most complete introduction to the core principles of DSD and is ideally, the launching pad for all of our other courses.
DSD Residency 2 further explains the methodology and showcases the workflows behind DSD's clinical solutions. This course will take your understanding of DSD's clinical solutions to the next level, and show you how to maximize the benefits of working with the DSD Planning Center.

Furthermore, if you are a clinic owner who has already attended DSD Residency 1 and intends to implement DSD in your clinic, then we offer the DSD Team Consultancy program.
The DSD Team Consultancy is a two-day program exclusively designed for clinic team members to learn DSD protocols and workflows, and ultimately take on the tasks of DSD implementation.

I'm looking for a clinical DSD course
DSD offers four specialized clinical courses to enhance your skills and expand your clinical repertoire with DSD, gaining CE credits along the way. Each course provides valuable knowledge, practical techniques, and case studies to guide you in incorporating DSD principles into specific areas of your clinical practice. Although they are not meant to be taken in any specific order, each provides valuable clinical training and complements DSD Residency 1.


DSD Implants

The DSD Implants course is an in-person, hybrid course that blends four days of hands-on clinical training, online lectures, and a live-streamed case summary session. In this course, participants gain hands-on surgical experience treating real patients.
It is completely adapted to the needs of the participants and is designed for those who want to start in the world of guided implantology, as well as for those who already have experience and want to execute complex cases.



DSD Restorative

DSD Restorative is a 4-day in-person hands-on course that can help you master the complete digital workflow and steps that will transform your direct and indirect restorative practice.
It is completely adapted to the needs of the participants, aimed at those who want to start in the world of digitally-guided direct and indirect restorations, as well as those who have experience and want to improve their digital workflows.



DSD Aligners

The DSD Aligners course is a 9-class livestream format designed to shorten the learning curve for general dentists and orthodontists on mastering aligners and Invisalign® ClinCheck®.

Participants learn protocols used and validated by the DSD Planning Center's orthodontic team, an official Invisalign Treatment Planning Service (TPS), and over the duration of 5 weeks, they will be guided through every step of the digital workflow, from the first appointment to retention, to improving patient experience and increasing case acceptance.

Which course formats does DSD offer?
DSD offers two different course formats, each with distinct advantages:



Livestream


The livestream format brings the DSD educational experience to you, without the need to take time off from your clinic.
This format typically consists of one or two online classes per week, spread out over 5-9 weeks. The weekly sessions are around two hours long and are broadcast live from the DSD headquarters in Madrid. Participants can also watch the recorded sessions if the live time slot is not ideal for their time zone or schedule.
These live sessions allow you to engage in continuous, paced learning – providing ample time to absorb and apply the knowledge gained in each class. Eliminating the need for travel, you can also seamlessly integrate your learning journey into your existing professional and personal commitments.

BeDSD

All of our livestream content is complemented through our online platform, BeDSD. Here you'll have the opportunity to connect and interact with fellow dental professionals around the world, and exchange ideas, seek advice, and share experiences with your peers, while still maintaining your daily routine. As a BeDSD+ member you'll also gain access to exclusive content to help you put our comprehensive care philosophy into practice.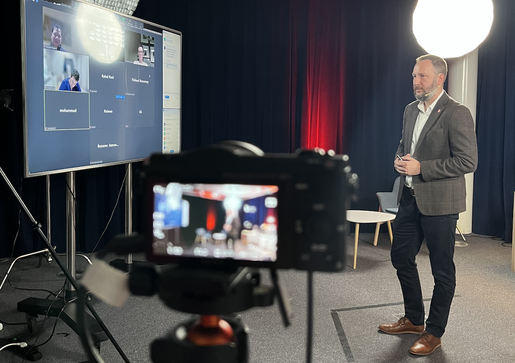 In-person

DSD's in-person course format is ideal if you enjoy taking time away from your clinical schedule to travel to events for an immersive and intensive experience with face-to-face networking.
The suite of courses in this category varies in length between 2-4 days and ranges from theoretical (DSD Residency 1) to over-the-shoulder observation (DSD Residency 2), to clinical hands-on with real patients guided by mentors (DSD Implants, DSD Restorative).
The advantages of this format are the opportunities to be inspired by world-class presenters and feel energized alongside like-minded dentists who travel to participate from around the world. Where applicable, you will engage with the learning materials, observe experts performing clinical procedures and receive feedback and guidance in real-time, as well as participate in the social events – DSD is known for its great parties!

Which courses are best suited to my specialty?
Due to the variety of DSD courses on offer, we aim to guide participants towards courses they'll get the most from. While this table reflects our recommendations by specialty, it is by no means a mandatory guideline. The order in which the courses are taken is ultimately up to you and your preferences.

What is DSD Day?


DSD Day is a one-day course hosted by a third-party company, in which Christian Coachman lectures and provides a condensed overview of the DSD philosophy. Find out here the dates and locations for the DSD Day World Tour.
It is important to note, however, that DSD Residency 1 covers a much wider range of topics and provides a more in-depth exploration of DSD.


Next Steps
If you're interested in more information about our suite of courses, along with course handbooks and free taster classes, check out our full range of courses in our DSD course menu.

We always highly recommend that you schedule a no-obligation call with one of our team members to have a conversation about what's the best course of action based on your specific needs.

Don't wait to get started on your DSD journey today.
Follow us on Instagram, Facebook, and LinkedIn to stay updated on our course promotions and flash sales that we run during the year.